"What kind of shingle should should I put on my home?" 
Finding the type of shingle to put on your home can be a very easy or a daunting choice. There are so many things to consider! What is the difference between a 3-tab shingle and an architectural shingle? What color should you choose? How will this look on your home? Is there a warranty? These are all very commonly asked questions and should be  carefully considered when putting a new roof on your home. But don't worry! We can help answer those questions.
So what's the difference?
There are two commonly used terms when it comes to asphalt shingles. There is a 3-tab shingle, which has a max lifespan of 25 years in an ideal climate. It is made from fiberglass, asphalt, and topped with granules. It has a single layer of lamination meaning that it is a "thinner" shingle. The other type of shingle is an architectural shingle. These lend a more robust look to a home and also offer better warranties. Though they are made out of the same materials, architectural shingles can have multiple layers of lamination. So why is all of this important? Let us tell you!
3-Tab Shingles (AKA 20 year/builder grade shingle)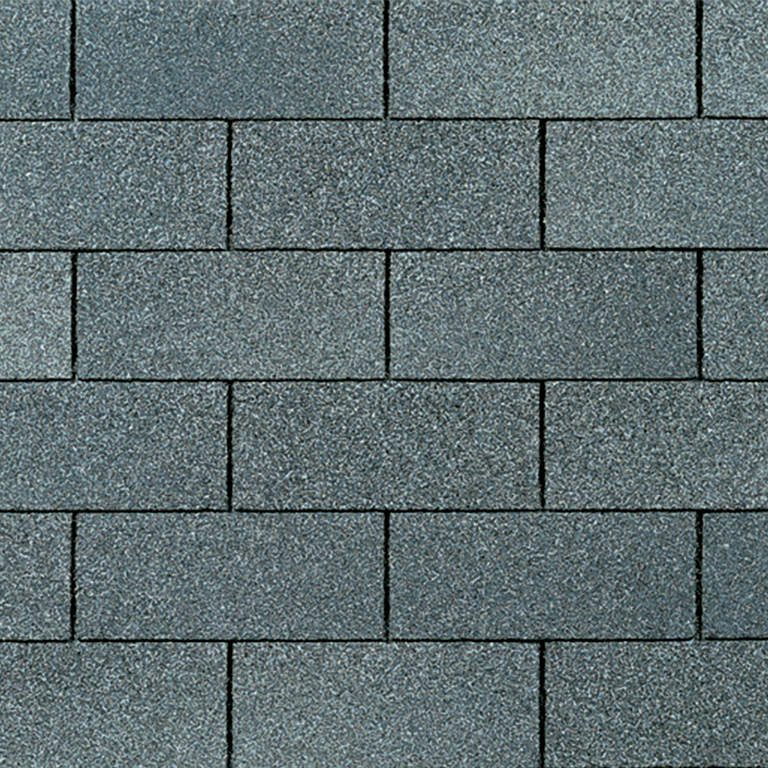 3-tab shingles are some of the most widely used shingles in the market. You see them on everything from brand new homes to commercial buildings to older homes.  The point is, they are popular and price relative for most consumers looking to get their roof replaced.It gets its name from the fact that each shingle is manufactured with two slits in it giving it an appearance of having 3 individual shingles. Owens Corning Supreme is the 3-tab shingle that we use here at Roofing Resources of Georgia. This particular shingle offers a 25 year limited warranty, 60 MPH wind warranty, and a class A fire rating.
Pros and Cons of a 3-tab shingle…
Pros:
Cost efficient
Easy to repair
Variety of colors and components
Cons:
Not as resistant against harsh weather as some other roofing types
Cannot withstand high winds as well as other shingles
Less lifespan than other shingles; shorter warranties
Generally do not enhance the value of a home significantly – especially on higher quality homes
Architectural Shingles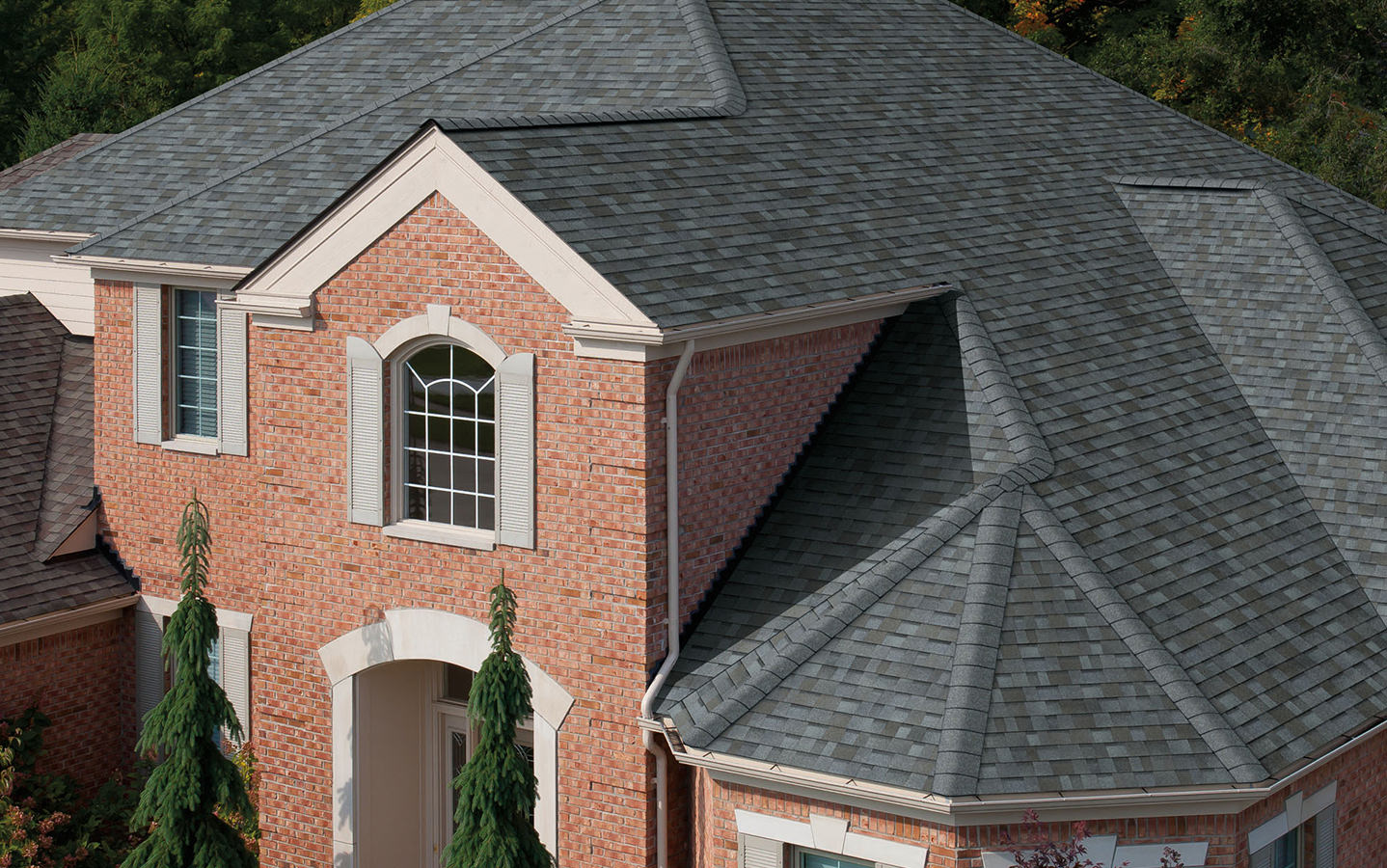 Architectural shingles tend to give your home a more complex look. They also offer a higher lifespan, warranties, and durability. You tend to see these on higher end and newly renovated homes. Unlike the 3-tab shingle, architectural shingles have multiple laminate layers. There is the base mat and then what we call the "Dragon's Teeth" as we call them in the industry. These extra laminate layers help protect your home from high winds, impact from hail or debris, and the sun's UV rays.
Though Owens corning makes different types of architectural shingles, we prefer Owens Corning Duration Shingles. There are a few things about this shingle that makes it stick out from its competition. First and foremost, this shingle has a woven nylon strip embedded into the shingle. This is Owens Corning SureNail technology. The reason this is such an important part of the shingle is that it offers unparalleled quality control. The SureNail strip prevents nails from blowing through the shingle, it makes sure that the nails hit the common bond area (the point where the shingles overlap) and helps give the Owens Corning Duration shingle a 130 MPH wind warranty. This is why we love this shingle. Not only does it gives your home a very appealing look, but it also offers quality and protection of the roof. Oh and it comes with a limited life time warranty so there is that too!
Heavier Options
So we do love our Duration shingles however, there are heavier options you can choose from. Owens Corning specialty shingles include Duration STORM and Berkshire. The Duration STORM is an impact resistant shingle and the Berkshire is an asphalt alternative to slate shingles.
Duration STORM
Owens Corning Duration STORM is and impact resistant shingle. It also has a 3rd layer of protective backing to help alleviate impacts to your roof. This shingle has a class 4 impact rating, a lifetime warranty, 130 MPH wind warranty, and it comes in a variety of colors. One of the biggest advantages of this shingle is that it can offer a significant reduction in your insurance premiums.
Berkshire
With their timeless beauty and understated elegance, it's no wonder slate roofs adorn some of the most beautiful buildings in the world. Berkshire Shingles combine the classic look of slate with modern technologies and expressive colors that are inspired by nature but not limited by it. The result? A bold look that will last for years to come and never go out of style. Plus, our color-matched Berkshire Hip & Ridge Shingles will finish your roof beautifully. This shingle comes with a  Limited Lifetime Warranty (for as long as you own your home), 130 MPH Wind Resistance Limited Warranty, and StreakGuard Protection with a 15-year Algae Resistance Limited Warranty.
.
To Conclude…
There are a lot of options of what shingle you can put on your roof. As usual, we encourage you to reach out to us with any questions or concerns, just click the bottom of the page to schedule a meeting with one of our certified Roofing Pros!