We are glad to welcome the newest shingle color from Owens Corning: Black Sable!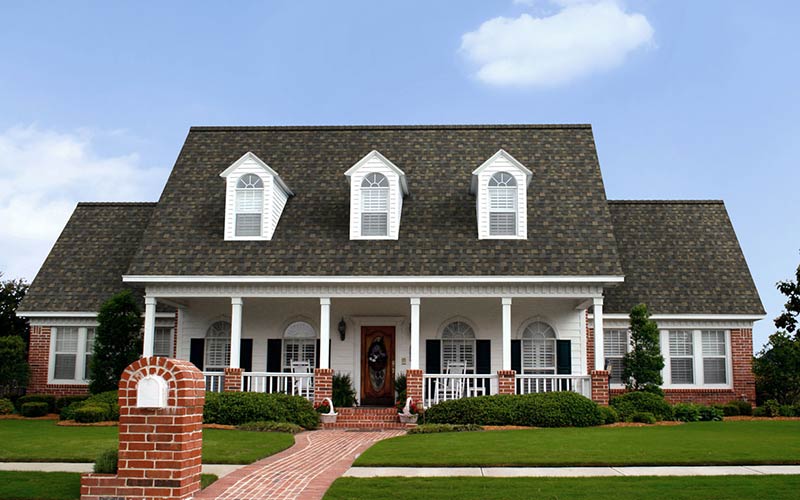 .
Black Sable is the newest color to the Owens Corning Duration line. This shingle is a TruDefinition Duration Designer Shingle that brings together a rich mix of grey, black, and brown hues that looks incredible on everything from a brick home to a farmhouse style home. Not only do you get the beauty and style of this truly unique shingle, you get the top of the line durability of Owens Corning Duration shingle! This architectural shingle includes the same SureNail technology that comes with all other Duration shingles giving it a wind rating of 130 MPH with a warranty of up to 50 years!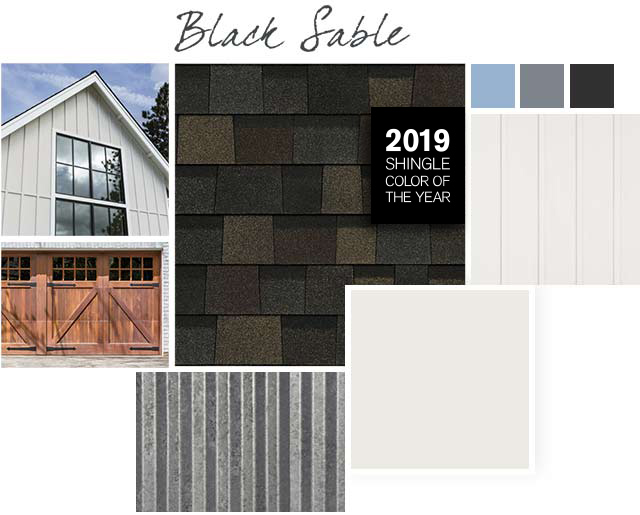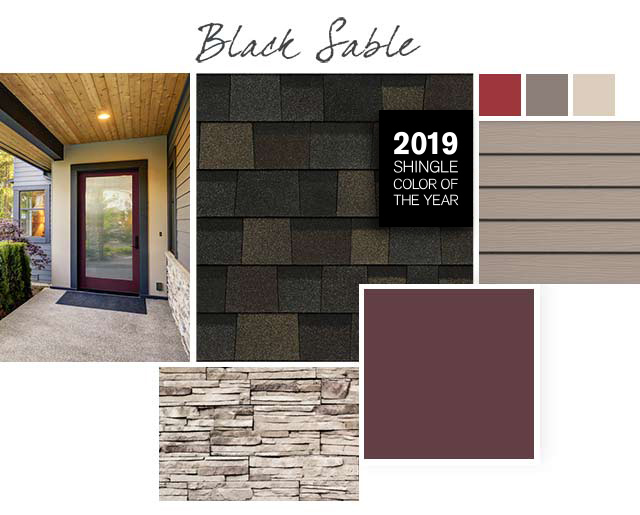 .
Black Sable Style Boards
Owens Corning has made several style boards to show color accents that pair well with Black Sable and can make your home pop! It can be difficult picking a color for your roof. Many of our customers with brick homes have to juggle the decision of choosing a black, grey, or brown color for their roof. With Black Sable, you get  the best of all three. From the cream and white colors of a farmhouse style home to the robust color of classic brick home, Black Sable will make your roof the talk of the neighborhood!
If you think that Black Sable is the perfect color for you home or if you just want some more information about Owens Corning and their Duration shingle line, give us a call by clicking the link below! 
 For more Style Boards Click Here!